---
INDUSTRY INSIGHTS
Client Portal Renaissance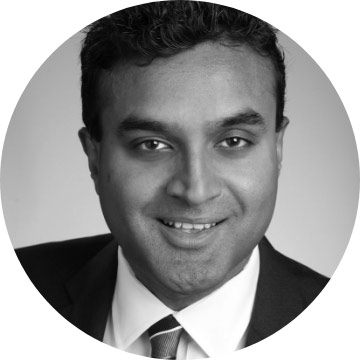 07 Sep 2021
In my last client portal blog, I took you back time to talk about the launch of Assette and our portal for institutional asset management. As I said then, the concept of a portal seems very rudimentary by today's standards, but back in the late 1990s it resonated with our clients and they were eager to sign up.
In the years that followed, the portal has remained a constant pillar in the Assette business and clients have continued to sign up to better manage their documents. Over this same time frame, we introduced a series new enhancements to meet their growing needs—we made the portal faster, added support for a larger array of file types, introduced new security features and perhaps the most significant of all, we made it accessible through mobile devices.


Along Came 2020
These new additions were important but in the end, the portal and how it was being used remained virtually the same. Then along came 2020 and the pandemic and terms like remote worker and remote office became part of our daily lexicon. What occurred next was a wave of mass digital adoption.



On the personal side, record numbers of consumers embraced digital shopping and online banking for the first time. As more elements of our daily lives became digital, we became more comfortable and our expectations for ease of access increased. On the business side, a similar shift occurred, driven in part by necessity, but also because the line between personal and professional had completely blurred. Everyone was working from home and the more that proved successful, the more we realized that the degree of digitization in our personal lives could also be expected at work and with the organizations we do business with.

A Client Portal Renaissance
This was the tipping point for client portal technology. Prior to 2020 it was on the verge of a resurgence, but these major shifts in our business and personal lives sparked a portal renaissance.

For many asset management firms this was an awakening, as the industry was collectively reminded of the benefits this relatively simple technology delivers. Interactive fact sheets and 24-7 access to portfolio details and customized insights, are more important than before, particularly in a world without in-person meetings, sales calls and events. What was once a "nice to have" feature, moved to the top of the to do list over night.


This renaissance for client portal technology is showing no signs of slowing down, and nor should it. The last year + has been a strong reminder of how transformative digitization can be to an asset management firm's business and growth. A client portal is an easy way to get started or move forward on your digital transformation. And when that portal is part of your existing client reporting and sales enablement platform, it makes sense to simply turn on the capabilities. Your clients get on demand access to the information they need and you have a new channel to showcase the thinking behind the numbers.


It's rare with technology to get a second chance to not be left behind. But that's exactly what this client portal renaissance is giving us. Now the only question left is what are you waiting for?